Singapore LNG Terminal Project
When Samsung C&T and Singapore Liquified Natural Gas (SLNG) needed a partner to undertake the construction of Singapore's first liquefied natural gas (LNG) terminal, they chose Loh & Loh Construction.
Built on Jurong Island, the terminal was a massive project that marked a milestone in our country's efforts towards utilising alternative energy sources.
Scope of Works
Loh & Loh Construction successfully undertook all major civil and building construction works for the project's first three phases. (Phase 1 to Phase 3.)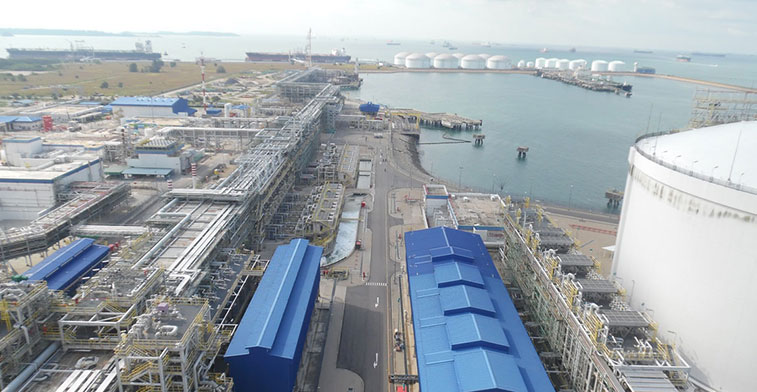 Civil and Structural Works
We constructed key structures and buildings throughout the LNG terminal, including a large seawater intake, high capacity seawater channel, administration, main terminal, blast resistant control buildings and substations.
We also laid all the project's underground services, from a large diameter GRP for seawater/fire mains, to HDPE pipes for waste and oil, sewer and sanitary pipes, as well as ducts/manholes for electrical works.